LA

FAVOLA

D'ORFEO
by Clau­dio Mon­tever­di
Music of he final scene by Iván Fischer
LIBRETTO
A. Strig­gio
First ver­sion, com­plet­ed by Ivan Fischer
Euridice/ La Musica


Emőke Baráth

Orfeo

Valerio Contaldo

First Pastore/ Speranza

Michal Czerniawski

Second Pastore/


First Spirito

Cyril Auvity

Third Pastore/
Second Spirito


Francisco Fernández-Rueda
| | |
| --- | --- |
| Pastore/ Plutone | Peter Harvey |
| Ninfa/Proserpina/Baccante | Nuria Rial |
| La Messagiera/ Baccante | Luciana Mancini |
| Caronte/ Third Spirito | Antonio Abete |
| | |
Budapest Festival Orchestra
on period instruments

Chorus and Dance Ensemble of the Ivan Fischer Opera Company
PRODUCTION

TEAM
| | |
| --- | --- |
| | |
| Costume designer: | Anna Biagiotti |
| Set design: | Andrea Tocchio |
| Lighting designer: | Tamás Bányai |
| Choreography: | Sigrid T'Hooft |
| Assistant Director: | Hannah Gelesz |
| Chorus master: | Soma Dinyés |
| Technical Director: | Róbert Zentai |
| Director: | Iván Fischer |
A production of the Ivan Fischer Opera Company
co-produced by
Budapest Festival Orchestra
Müpa Budapest
Vicenza Opera Festival
Grand Théâtre de Genève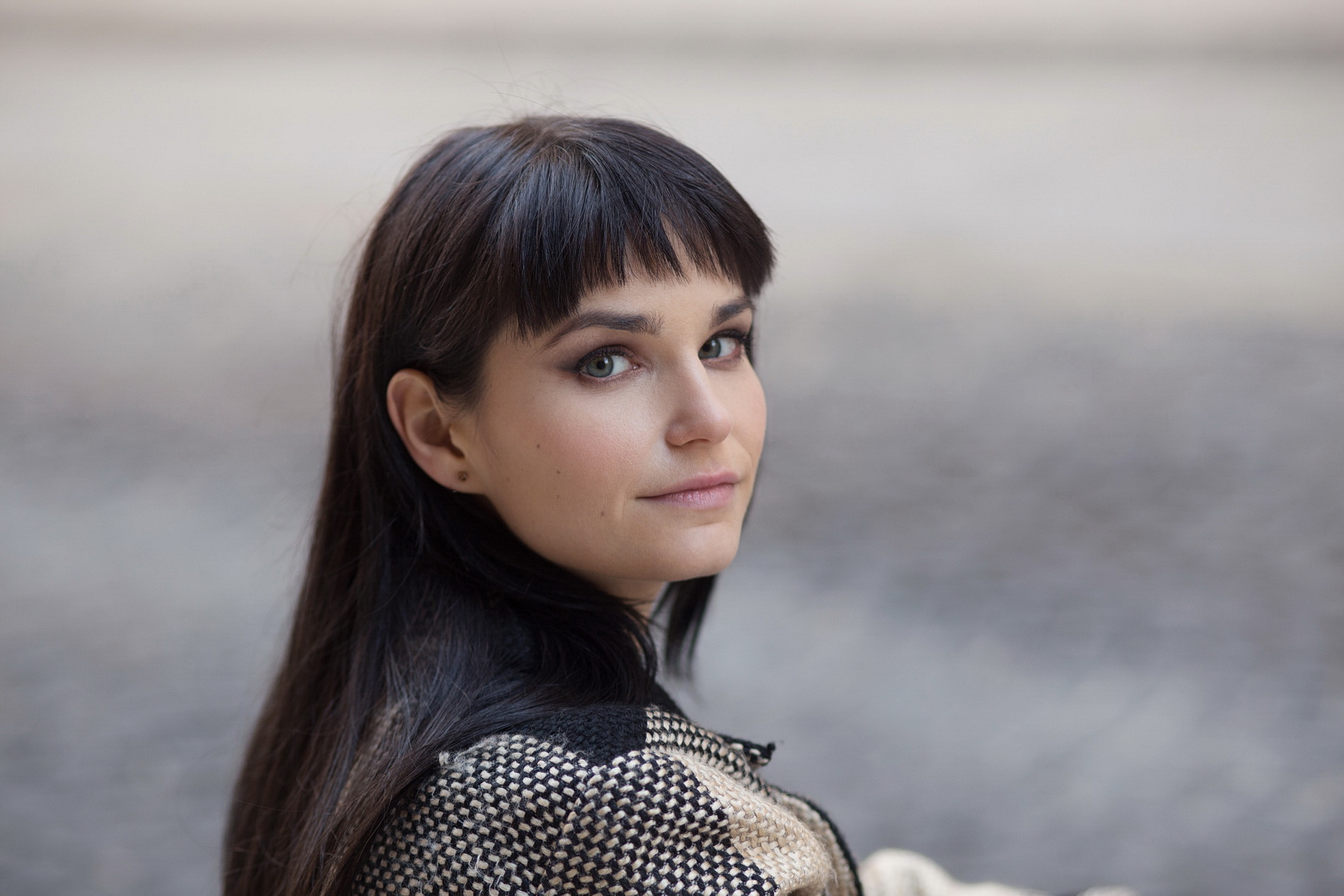 EMÖKE

BARÀTH

(

EURIDICE

)

sopra­no
read more
Hun­gar­i­an sopra­no Emőke Baráth began her musi­cal edu­ca­tion study­ing the piano and the harp. She began singing at the age of 18 fol­low­ing the teach­ing of Pro­fes­sor Julia Paszthy at the Franz Liszt acad­e­my in Budapest. Dur­ing the 2011/2012 school year, she also stud­ied at the Lui­gi Cheru­bi­ni Con­ser­va­to­ry in Flo­rence. She took part in sev­er­al mas­ter class­es with Bar­bara Bon­ney, Kiri Te Kanawa, Sylvia Sass, Las­z­lo Pol­gar, Nan­cy Argen­ta, Deb­o­rah York and Masaa­ki Suzuki.
Ear­ly on, she was invit­ed to per­for­mas soloist in many fes­ti­vals and venues as famous as the Palace of arts and the Budapest State Opera in Hun­gary, the The­ater an der Wien, the Ams­ter­dam Con­cert­ge­bouw, the Théâtre des Champs-Elysées, the Opéra roy­al de Ver­sailles in France and the Ver­bier fes­ti­val in Switzer­land ; the Niko­laisaal in Pots­dam, the Braun­schweig Staat­sthe­ater, and the Bran­de­burg­er The­ater in Ger­many ; the Con­cert Hall of the Tchaikovsky Con­ser­va­to­ry in Moscow, Russia.
The late Alan Cur­tis was one of the first con­duc­tors to dis­cov­er her tal­ent and he gave her the oppor­tu­ni­ties to sing in pres­ti­gious pro­duc­tions with works by Hän­del – for exam­ple, Giulio Cesare (role of Ses­to, along­side kari­na Gau­vin and Marie-Nicole Lemieux, with a record­ing by Naïve), Adme­to (role of antig­o­na), Amadi­gi di Gaula (role of Ori­ana), Ari­an­na in Cre­ta (role of alces­te), in pres­ti­gious venues such as the­ater an der Wien, audi­to­rio nacional in madrid or Théâtre des Champs-Élysées). Hän­del takes a major role in her reper­toire : she sang The Mes­si­ah (Detroit Sym­pho­ny Orches­tra and Nation­al Sym­pho­ny Orches­tra Wash­ing­ton, Nathalie Stutz­mann con­duct­ing), Almire­na in Rinal­do (Il Pomo d'Oro and ric­car­do minasi), Armin­do in Partenope (Il Pomo d'Oro and Maxym Emelyany­chev, with a record­ing by Era­to-Warn­er Clas­sics), Mor­gana in Alci­na (Accad­e­mia Bizan­ti­na and Ottavio Dan­tone, with Inga kalna and Philippe Jaroussky) and Aste­r­ia in Tamer­lano (Les ambas­sadeurs and Alex­is Kossenko). In april 2014, she sang the sopra­no part in Duel­lo Amoroso, a pas­tic­cio after Hän­del, with Nathalie Stutz­mann con­duct­ing the ensem­ble Orfeo 55 at the Bor­deaux Opera (with Jean-Louis Grin­da as stage director).
Emőke Baráth's reper­toire is par­tic­u­lar­ly wide : she sang Mahler's Sym­pho­ny N°2 with the Orques­ta de Valen­cia and Yaron Traub, Scyl­la et Glau­cus by Leclair (role of Scyl­la, with Les Nou­veaux Car­ac­tères and Sébastien d'Hérin, with a record­ing by alpha), Rameau's Fêtes de Polym­nie (with the Orfeo Orches­tra Budapest and Györ­gy Vasheg­gyi, with the sup­port of the Cen­tre de musique Baroque de Ver­sailles) or Fal­staff by Ver­di (role of Nanet­ta, at the Budapest Opera).
Among her recents projects, we can men­tion the release of a record­ing with Philippe Jaroussky, I Baroc­chisti and Diego Faso­lis by Warn­er Clas­sics, La sto­ria di Orfeo with works by Mon­tever­di, Sar­to­rio, Rossi… (Warn­er Clas­sics) ; the title-role of Iper­me­s­tra by Cav­al­li at the Glyn­de­bourne Fes­ti­val, with William Christie con­duct­ing and Gra­ham Vick as stage direc­tor, or Monteverdi's Vespro del­la Bea­ta Vergine with Jor­di Savall and La Capel­la Reial de Catalun­ya at the Salzburg Fes­ti­val or an exten­sive tour in the USA with the Boston Ear­ly music Festival.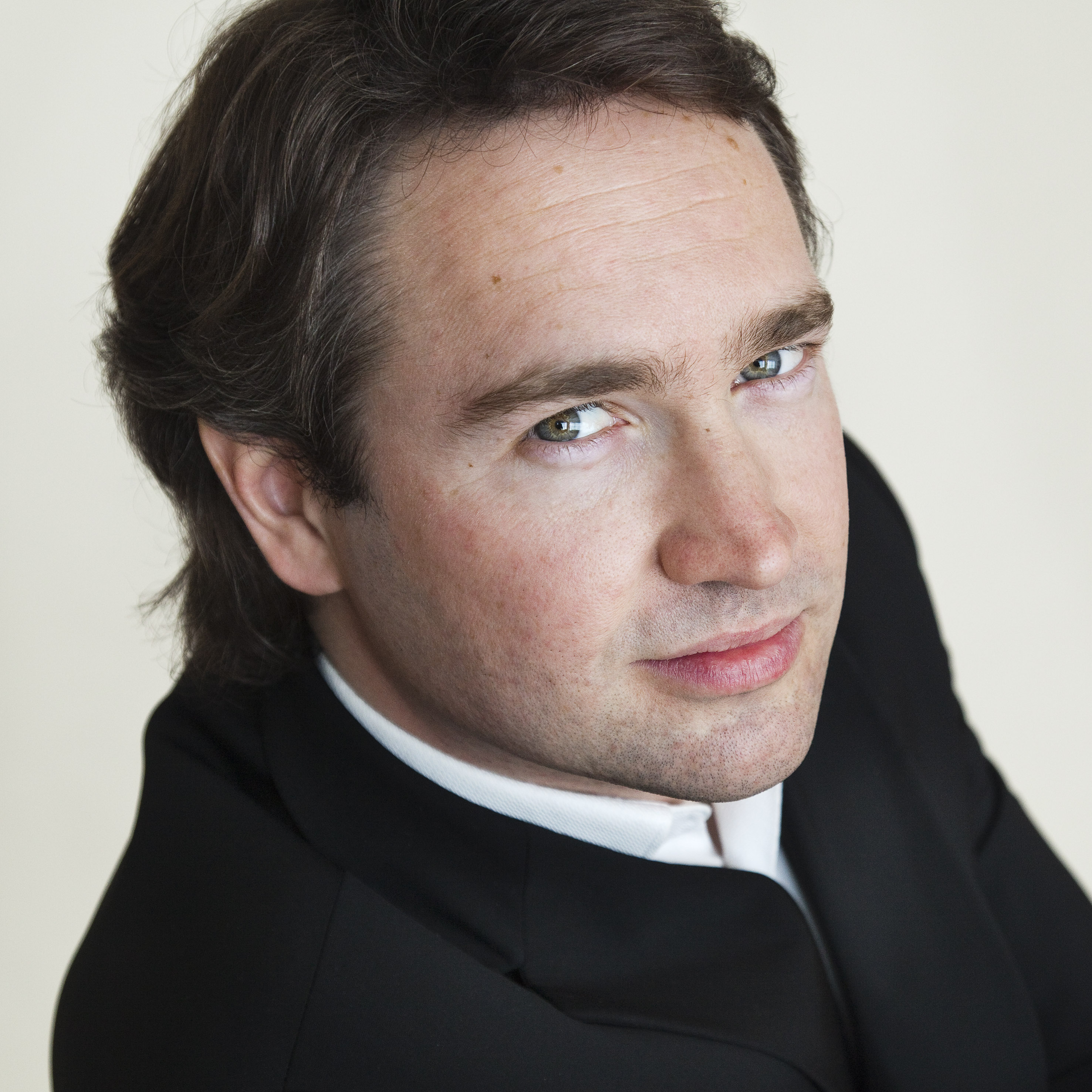 CYRIL

AUVITY

(

SECOND

PASTORE

)

tenor
more
Cho­sen by W. Christie, he start­ed his career at a very young age, per­form­ing Telema­co in Monteverdi's Ritorno di Ulisse in Patriain Aix en Provence Fes­ti­val. His long last­ing col­lab­o­ra­tion with W. Christie con­tin­ued till the last project at the Opera Comique and Teater an der wien with Platée staged by Robert Carsen. He received numer­ous invi­ta­tions from Leonar­do Gar­cia Alar­con; Ivor Bolton; Vin­cent Dumestre ; Damien Guil­lon; Emmanuelle Haïm; Hervé Niquet; Christophe Rous­set … On Mozart roles debuted in Don Gio­van­ni(Don Ottavio) with Emmanuel Kriv­ine; Tamino in The Mag­ic Flute; Basilio in Mozart's Le Nozze di Figarowith Emmanuelle Haïm and Le Con­cert d'Astrée and Mono­statos in Die Zauber­flötein Bor­deaux staged by Lau­ra Scozzi; An incur­sion on mod­ern reper­toire with Philippe Boesmans's Pinoc­chiostaged by Joël Pom­mer­at at Bor­deaux Opera. Recent and forthom­ing stage pro­duc­tions include Handel's Acis & Galatea (satge by A‑L Lié­geois),PRameau's Indes Galantes(Valère, Tac­mas) at the Bay­erisch Staat­sop­er with Sidi Lar­bi Cherkaoui ; Orfeo (Title role) with Les Arts Florissants/Paul Agnew, Ceix in Marin Marais's Alcione with Jor­di Savall /Louise Moaty; Jason in Charpentier's Médée at the Grand Théâtre de Genève (new pro­duc­tion staged by David Mc Vicar).
NURIA

RIAL

(

NINFA

)

sopra­no
read more
Nuria Rial stud­ied voice and piano in her native Cat­alo­nia and was a mem­ber of Kurt Wid­mer's class at the Basel Acad­e­my of Music. In 2003, she was award­ed the "Preis der Hel­ve­tia Patria Jeunesse Stiftung" by the Pro Europa — for her excep­tion­al achieve­ments as a singer. She has per­formed at all the lead­ing music fes­ti­vals in Europe and col­lab­o­rates with such con­duc­tors as Ivan Fis­ch­er, Sir John Eliot Gar­diner, Paul Good­win, Trevor Pin­nock, Howard Grif­fiths, Gus­tav Leon­hardt, René Jacobs, Thomas Hen­gel­brock, Lau­rence Cum­mings, Neville Mar­riner and Teodor Cur­rentzis as well as notable ensem­bles, includ­ing Con­cer­to Köln, The Eng­lish Con­cert, Kam­merorch­ester Basel, Col­legium 1704, Il Gia­rdi­no Armon­i­co, Les Musi­ciens du Lou­vre, Elbipo­lis Barock­o­rch­ester, Le Cetra Basel andL'Arpeggiata, Fes­ti­val Lucerne Strings.
She appeared in impor­tant oper­at­ic pro­duc­tions in many of Europe's most pres­ti­gious opera hous­es: Cav­al­li's Eli­o­ga­ba­lo (Eritea) at the Théâtre de la Mon­naie in Brus­sels under René Jacobs; Mon­teverdi's L'Or­feo (Euridice) at the Staat­sop­er Unter den Lin­den in Berlin with René Jacobs and at the Grand Théâtre in Gene­va with Gio­van­ni Antoni­ni; and Mozart's Die Zauber­flöte (Pam­i­na) at the The­atre Car­lo Felice in Genova.
Nuria Rial has been work­ing a lot with Baroque music and per­for­mance prac­tice. Along­side she is also inter­est­ed in oth­er gen­res. In 2012 she per­suad­ed, for exam­ple, in the role of Nuria in the con­tem­po­rary opera Ainadamar by Goli­jov at the Teatro Real Madrid, direct­ed by Peter Sel­l­ars. In 2015 and 2016 she will sing again the Pam­i­na with the Budapest Fes­ti­val Orches­tra con­duct­ed by Ivan Fischer.
As she is so inspired of cham­ber music, Nuria Rial looks after part­ner­ships with ensem­bles such as "ilpo­mo d'oro", "Café Zim­mer­mann" or the "Nash Ensem­ble". In her recital pro­grams she sings French and Span­ish reper­toire, but also Ger­man songs.
Nuria Rial enjoys a vast discog­ra­phy, hav­ing record­ed for such labels as Har­mo­nia Mun­di France (award-win­ning record­ing of Le Nozze di Figaro con­duct­ed by René Jacobs or recent­ly Traces to Anna Mag­dale­na Bach). Since 2009, she has an exclu­sive record­ing agree­ment with Sony Clas­si­cal / BMG Mas­ter­works. Hän­del's 9 Ger­man Arias with Michael Oman/ Aus­tri­an Baroque Com­pa­ny award­ed the pres­ti­gious Orphée d'Or 2010. In 2009, the CD Haydn — Arie per un'a­mante with Michi Gaigg/ Orfeo Barock­o­rch­ester won an Echo Clas­si­cal Music Award, and she received a sec­ond Echo Award for her con­tri­bu­tion to the CD Teatro d'Amore. 2010 fol­lowed the Echo Klas­sik for the CD Via Cru­cis with Christi­na Pluhar's L'Arpeg­gia­ta and 2012 she was award­ed for her CD Tele­mann with the Basel Cham­ber Orches­tra in the cat­e­go­ry "Beste Opernar­ien CD".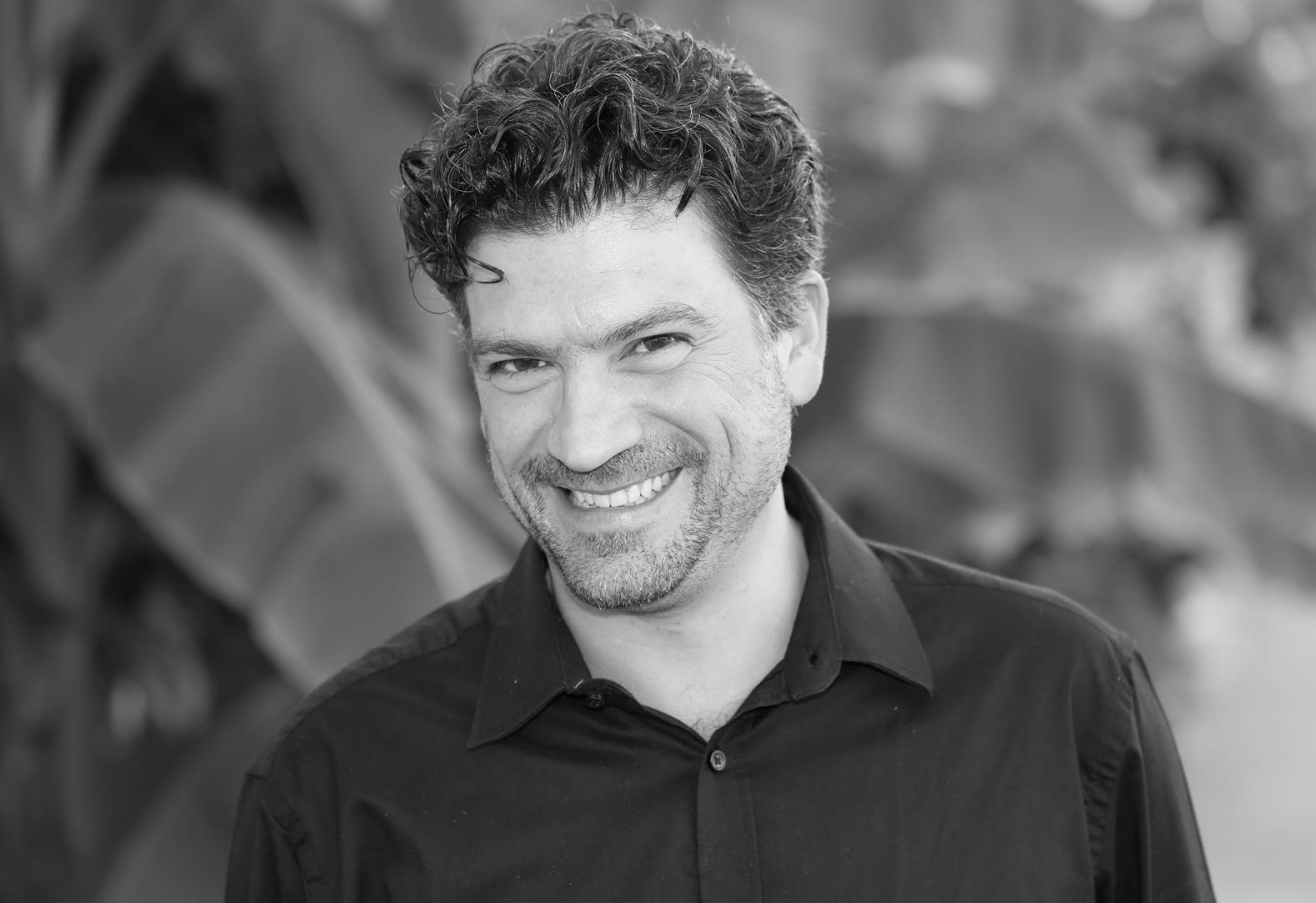 VALERIO

CONTALDO

(

ORFEO

)

tenor
read more
Born in Italy, Vale­rio Con­tal­do grew up in Switzer­land. After train­ing as a clas­si­cal gui­tarist, he stud­ied singing with Gary Mag­by at the Con­ser­va­toire de Lau­sanne. He is lau­re­ate of the Foun­da­tions Madeleine Dubuis et Sol­i­dar­vox in Sion and Colette Moset­ti in Lau­sanne and also final­ist of the Bach Com­pe­ti­tion in Leipzig 2008.
Among his recent engage­ments: The Fel­lah and 1st Mer­chant in Marouf, Saver­ier du Caire (H. Rabaud) in Bor­deaux and Opéra Comique in Paris, Diomède inLa Fin­ta Paz­za (Sacrati) at the Opéra de Dijon, Gene­va Vic­to­ria Hall, Opera Roy­al of Versailles.
This sea­son and next sea­son on stage he will sing the title role in La Favola d'Orfeo (Mon­tever­di) with the Budapest Fes­ti­val Orches­tra (direc­tor Ivan Fis­ch­er) in Budapest, Vicen­za and at the Grand The­atre of Gene­va, Fer­rau and Astol­fo in Il Palaz­zo Incan­ta­to (Rossi) at Dijon Opera, Roy­al Opera of Ver­sailles, Nan­cy Opera and Caen Opera.
In con­cert he will sing Lur­canio in Haendel's Ari­o­dantewith Musi­ciens du Lou­vre (cond. M. Minkows­ki), 9th Beethoven's Sym­pho­ny and Haydn's Cre­ationwith the Gul­benkian Orches­tra in Lisbon.
He sings in the main the­aters in in Europe such Fri­bourg, Dijon, La Fenice, Nan­cy, Nice, Bastille, Théâtre des Champs-Elysées, Lau­sanne, Mod­e­na, Biel, Caen, Lux­em­bourg, Magde­burg, Ver­sailles, Bor­deaux, Opéra Comique, Dijon… and per­forms in the most impor­tant Euro­pean fes­ti­vals such as Aix-en-Provence, Salzburg, Flan­ders, Rhein­gau, Folles Journées de Nantes, Bil­bao, Lis­bon and Tokyo, Lyon, La Roque d'An­théron, Nyon, Ambron­ay, Sion, Oster­fes­ti­val Tirol, Van­cou­ver, La Chaise Dieu, Saint-Denis etc.
On stage, he sings Offen­bach's reper­toire (Orpheus in the Under­world, The Mer­ry Wid­ow), Mon­tever­di (Il Ritorno di Ulisse in Patria, l'Incoronazione di Pop­pea, title role in Orfeo), Haen­del (Acis and Damonin Acis and Galatea, Jupiter in Semele, Oronte in Alci­na). But also, Landry in For­tu­nio(Mes­sen­ger), Corèbe and Eolo in La Didone(Cav­al­li), tenor roles in the Child and Spells, Fer­ran­do in Cosi fan Tutte…
Very active in con­cert, his reper­toire main­ly includes Mozart (Requiem, Mass in C, Lita­nies KV195 and KV243), Haydn (die Schöp­fung and Die Jahreszeit­en), JS Bach (Pas­sions, Christ­mas Ora­to­rio, Mass in B minor and can­tatas), Mon­tever­di (Orfeo, Vespro del­la Bea­ta Vergine), Han­del (Mes­si­ah, Brock­es Pas­sion), Beethoven's 9th Sym­pho­ny etc.
He works under the direc­tion of pres­ti­gious con­duc­tors such as Mr. Cor­boz, C., Zacharias, T. Koop­man, W. Christie, Philippe Pier­lot, Stephan MacLeod, Rinal­do Alessan­dri­ni, Marc Minkows­ki, Ph. Her­reweghe, Leonar­do Gar­cia Alarcon.
He has record­ed sev­er­al live radio record­ings (Espace 2, Hes­sis­ch­er Rund­funk 2, Radio Cana­da) and record­ings for the Sony Clas­si­cal-Vivarte, K617, Mirare and Claves labels.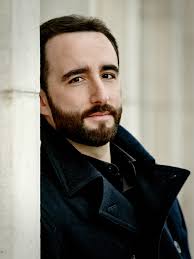 FRANCISCO

FERNÀNDEZ-RUEDA

(

THIRD

PASTORE

/

SECOND

SPIRITO

)

tenor
read more
Con­sid­ered by the spe­cial­ized crit­ics as a ver­sa­tile singer, with a beau­ti­ful tim­bre and a great stage pres­ence, the career of this young Span­ish tenor received a def­i­nite boost after his par­tic­i­pa­tion in the V edi­tion of the Jardin des Voix (2011), a project led by the Amer­i­can con­duc­tor William Christie.
Future plans include: debut at the Gran Teatre del Liceu of Barcelona (Monteverdi'sL'Incoronzione di Pop­pea), the role of Mamud in Vivaldi's La ver­ità in cimen­to (Opera Hei­del­berg), tenor arias of Matthäus-Pas­sion in the Audi­to­rio Nacional de Músi­ca of Madrid and Teatro Cer­vantes of Mála­ga, the role of San Gio­van­ni in Pasquini's La Sete di Chris­to in Teatro Argenti­na (Roma) and Mal­ta with Con­cer­to Romano, con­certs with Cap­pel­la Mediter­ránea and Gar­cía Alaracón and Haendel's Dix­it Domi­nus in the Palau de la Músi­ca Cata­lana with Ensem­ble Matheus and Jean-Christophe Spinosi.
Mr. Fer­nán­dez-Rue­da is reg­u­lar­ly invit­ed by many great con­duc­tors such as Sir John Eliot Gar­diner, Jor­di Savall, William Christie, Jean-Christophe Spin­osi, Fabio Bion­di, Kon­rad Junghänel, Leonar­do Gar­cía-Alar­cón, Alex­is Kossenko, Raphaël Pichon, Wolf­gang Katschn­er, Lluís Vil­a­ma­jó, Alessan­dro Quar­ta, Avn­er Biron, Ryan Brown, Paul Agnew or Aarón Zapi­co. He has also sung with out­stand­ing orches­tras such as Eng­lish Baroque Soloists, Les Arts Floris­sants, Con­cer­to Köln, Le Con­cert des Nations, Europa Galante, Con­cert­ge­bouw Kamerork­est, Orques­ta Ciu­dad de Grana­da, Ensem­ble Matheus, Les Ambas­sadeurs, Phil­har­monis­ches Orch­ester Hei­del­berg, Ensem­ble Pyg­malion, Laut­ten Com­pag­ney Berlin, Le Cer­cle de l'Harmonie, Opera Lafayette Orches­tra, Con­cer­to Romano, Ensem­ble Cristo­fori, Israel Cam­er­a­ta or For­ma Antiqva.
In the oper­at­ic field, Mr. Fer­nán­dez-Rue­da has per­formed Don Ottavio in Mozart's Don Gio­van­ni, Fer­ran­do in Mozart's Così fan tutte, Nemori­no in Donizetti's L'elisir d'amore, Paoli­no in Cimarosa's Il Mat­ri­mo­nio Seg­re­to, Bajazet in Handel's Tamer­lano, Orfeo in Monteverdi's L'Orfeo, Ulisse in Monteverdi's Il ritorno d'Ulisse in patria, Narete in Hasse's Leu­cip­po, Toante in Traetta's Ifi­ge­nia in Tau­ride, Phile­mon in Haydn's Phile­mon & Bau­cis, Sir Her­vey in Donizetti's Anna Bole­na or Clotar­co in Haydn's Armida.
Born in Seville, began his musi­cal train­ing as a clar­inetist. He holds a degree in French Stud­ies from the Uni­ver­si­ty of Seville. Lat­er he moved to Barcelona where he stud­ied Singing with Lam­bert Cli­ment at the Esco­la Supe­ri­or de Musi­ca de Catalun­ya (ESMUC).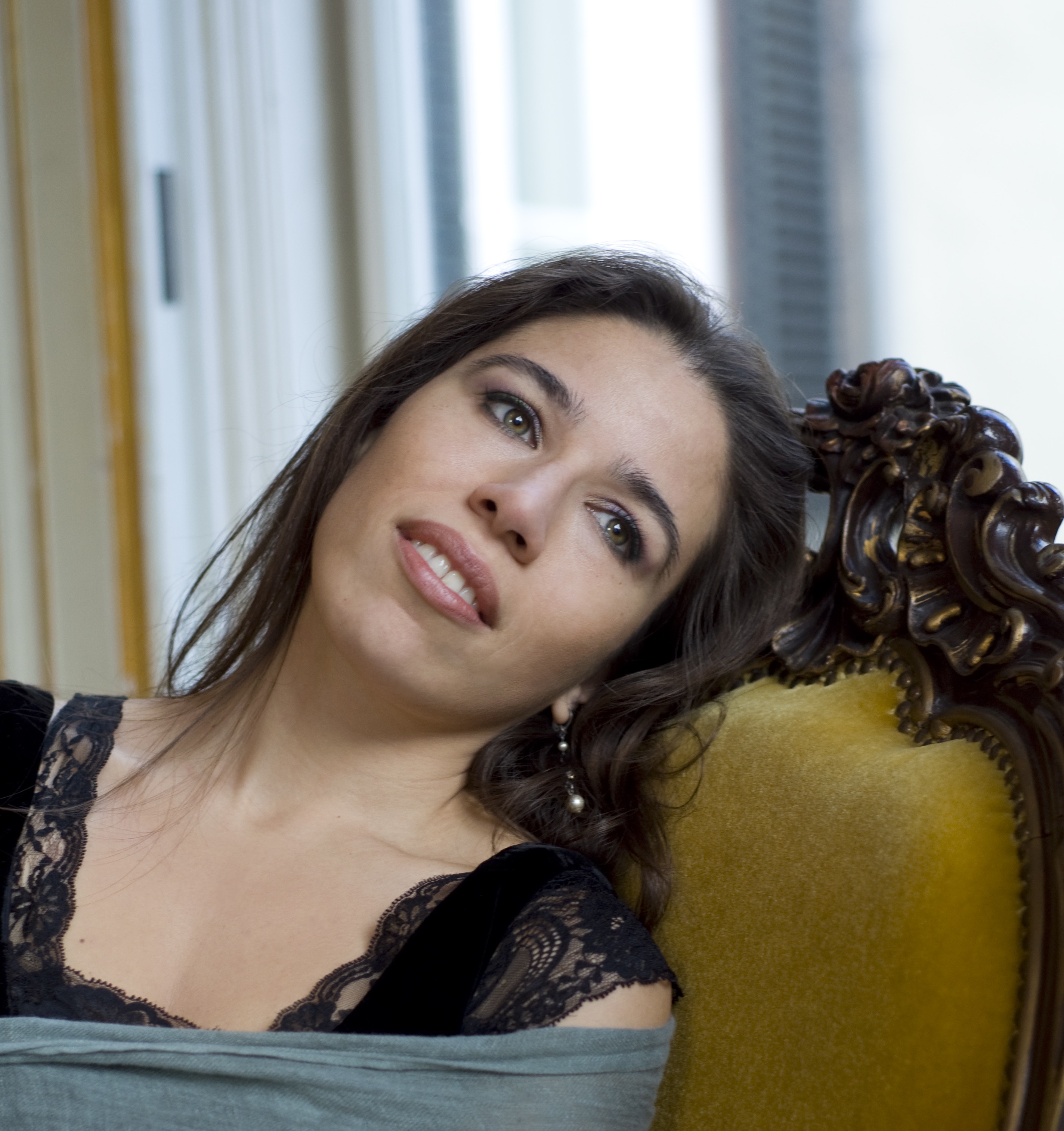 LUCIANA

MANCINI

(

LA

MESSAGIERA

)

mez­zoso­pra­no
read more
Chilean-Swedish mez­zo sopra­no Luciana Manci­ni holds a Mas­ters degree from the Roy­al Con­ser­va­toire in The Hague, where she stud­ied with Rita Dams, Jill Feld­man, Michael Chance, Peter Kooij and Diane Forlano.
Most recent appear­ances include Berio's Folk Songs with the Mel­bourne Sym­pho­ny Orches­tra and at Musik­fest­spiele San­souc­ci Pots­dam, con­certs with Ensem­ble Pyg­malion and Raphael Pichon at the Fes­ti­vals Chaise-Dieu and Sablé, with Col­legium Vocal 1704 and Václav Luks, fea­tur­ing music of Zelan­ka, Bach and Tele­mann, The Mes­si­ah with the Mel­bourne and Queens­land Sym­pho­ny Orches­tras, Bach's Matthäus Pas­sion with the Res­i­den­tie Ork­est, a new pro­duc­tion by Sasha Waltz to mark the open­ing of the Elbphil­har­monie in Ham­burg, Galatea in Handel's Acis, Galatea e Polifemo at the Hän­delfest­spiele Halle, Pan­thalis in Boito's Mefistofele at Fest­spiel­haus Baden-Baden, the title role in Piazzolla's Maria de Buenos Aires at The­ater Bonn and The­ater Halle and Pros­er­pina in Monteverdi's Orfeo in a new stag­ing by Sasha Waltz with the Freiburg­er Barock­o­rkester and Pablo Heras-Casa­do, at the Dutch Nation­al Opera in Ams­ter­dam, the Grand Théâtre de Lux­em­bourg, in Baden-Baden, Bergen, Opera de Lille and the Staat­sop­er Berlin.
Else­where, she has per­formed the roles of Vita Mon­dana and Pru­den­tio in Cavalieri's Rap­p­re­sen­ta­tione di Ani­ma et di Cor­po at Staat­sop­er Berlin, con­duct­ed by René Jacobs, Amas­tre in Handel's Serse at The­ater an der Wien, con­duct­ed by Jean-Christophe Spin­osi, Annio in Mozart's La Clemen­za di Tito at the Drot­tning­holm Fes­ti­val, Zai­da in Rossini's Il Tur­co in Italia at Dutch Nation­al Opera, Volu­pia and Didone in Cavalli's Egis­to at l'Opéra-Comique in Paris with Le Poème Har­monique, Mes­sag­gera in a con­cert per­for­mance of Monteverdi's Orfeo at the Gul­benkian Foun­da­tion in Lis­bon, Haydn's Die sieben let­zten Worte unseres Erlösers am Kreuze with the Bergen Phil­har­mon­ic and Juan­jo Mena, Mes­sag­gera in Monteverdi's Orfeo with the Choeur de Cham­bre de Namur and La Fenice, con­duct­ed by Jean Tubery, at the Van­taa Baroque Fes­ti­val, Fes­ti­val Baroque de Pon­toise, in Bil­bao and Warsaw.
Her wide reper­toire also includes the roles of Bradamante in the opera Il palaz­zo Incan­ta­to by Lui­gi Rossi, Dafne in G. Peri's L'Euridice, the main ora­to­rios by J.S. Bach and sev­er­al Han­del parts such as Matilde in Lotario and Cle­ofe in the Ora­to­rio La Res­ur­rezione.
With Christi­na Pluhar and her ensem­ble L'Arpeggiata she has per­formed at the Musik­fest­spiele Sanssouci, the Ear­ly Music Fes­ti­val of Brugge, Fes­ti­val de Músi­ca Sacra in Cuen­ca, Fes­ti­val de Sem­ana San­ta in Val­ladol­id and Fes­ti­val de Sablè and in Poissy.
Engage­ments in 2018/19 include the title role in Handel's Serse at The­ater Bonn, Pros­er­pina at Berlin State Opera in Sasha Waltz's pro­duc­tion of Orfeo, Handel's Mes­si­ah with the Orches­tra of the 18th Cen­tu­ry in Spain and Por­tu­gal, 2nd Woman in a new pro­duc­tion of Dido and Aeneas by Sasha Waltz at the Teatro Real Madrid and New Year's con­certs with the Oslo Philharmonic.
MICHAL

CZERNIAWSKI

(

FIRST

PASTORE

/

SPERANZA

)

coun­tertenor
read more
The Pol­ish coun­tertenor Michal Czer­ni­aws­ki began his musi­cal edu­ca­tion as a choir­boy with the Szczecin "Nightin­gales" Boys Choir. He sub­se­quent­ly pur­sued his vocal stud­ies at the Music Acad­e­my of Gdan­sk and the Guild­hall School in Lon­don. As a grad­u­ate of the "Jardin des Voix," he has worked with William Christie; oth­er cred­its include per­for­mances with Masaa­ki Suzuki's Bach Col­legium Japan and with Mark Padre at the Alde­burgh Fes­ti­val. Czer­ni­aws­ki has sung Cor­rindo in Cesti's L'Orontea at the Inns­bruck Fes­ti­val of Ear­ly Music, Demetrio in Handel's Berenice at the Göt­tin­gen Han­del Fes­ti­val and the Lon­don Han­del Fes­ti­val, and in Handel's Deb­o­rah at the Han­del Fes­ti­val in Halle. He has tak­en part in addi­tion­al pro­duc­tions with the Eng­lish Tour­ing Opera. Michal Czerniawski's con­cert reper­toire includes such works as Handel's Mes­si­ah and Solomon, Pergolesi's Sta­bat Mater, and Scarlatti's Il pri­mo omi­cidio.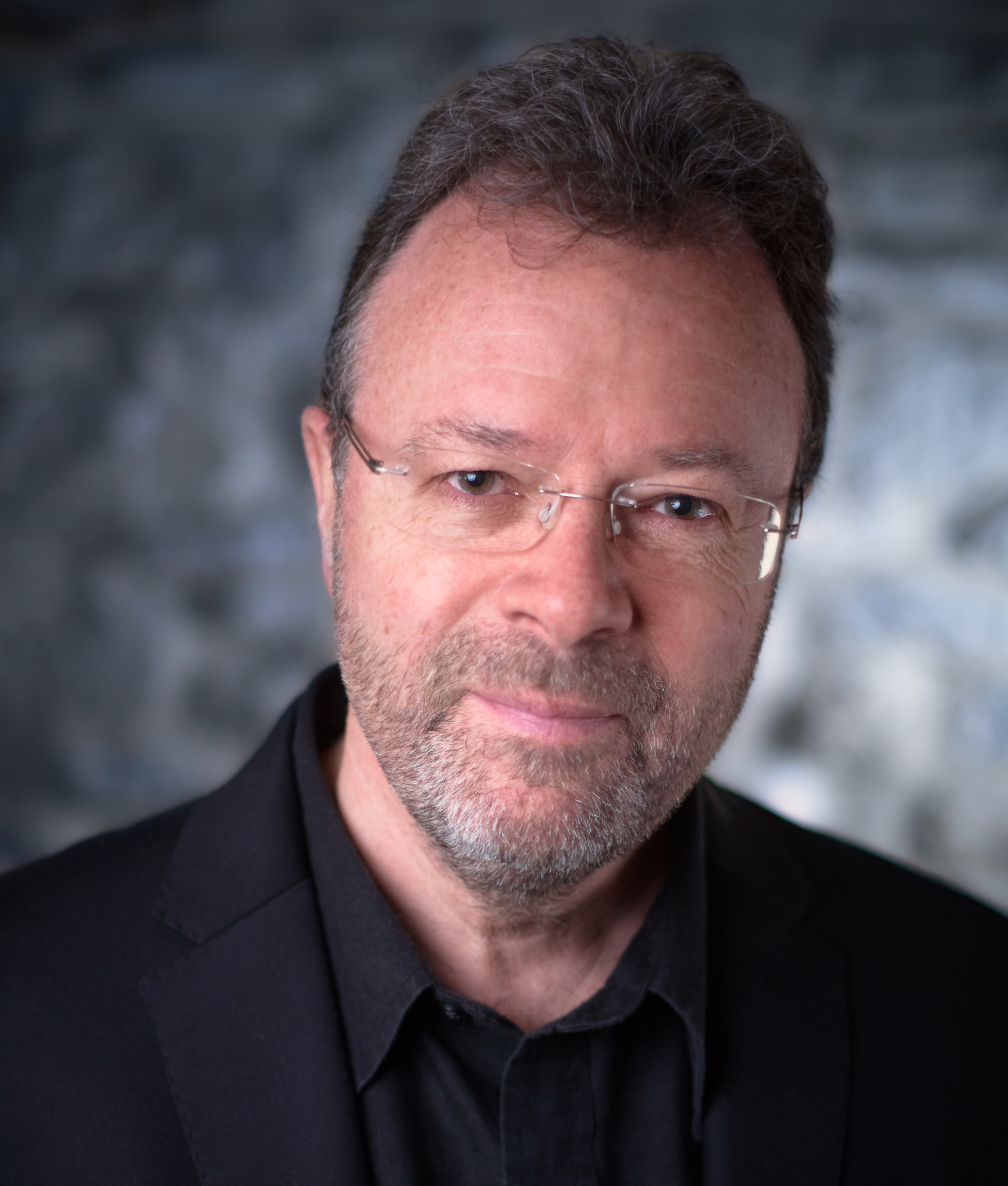 PETER

HARVEY

(

PASTORE

/

PLUTONE

)

bari­tone
read more
Peter Har­vey arrived at Mag­dalen Col­lege, Oxford to study French and Ger­man, only lat­er chang­ing course to music, and a love of lan­guages has always remained at the heart of his singing. On leav­ing uni­ver­si­ty he went on to the Guild­hall School of Music and Dra­ma in Lon­don, dur­ing which time he won prizes in a num­ber of inter­na­tion­al singing com­pe­ti­tions, includ­ing the Walther Grün­er Inter­na­tion­al Lieder Com­pe­ti­tion, the Eng­lish Song Award, and the Peter Pears Award.
Peter has made around a hun­dred record­ings in reper­toire span­ning eight cen­turies, with an empha­sis on music from the High Baroque. Along with works by Han­del and Pur­cell he has record­ed all the major vocal works of J.S. Bach and many of the can­tatas with con­duc­tors includ­ing Sir John Eliot Gar­diner, Philippe Her­reweghe and Paul McCreesh. A flu­ent French speak­er, Peter has record­ed a great many sacred works of the French Baroque (Cam­pra, Gilles, Lul­ly, Char­p­en­tier, Lalande) includ­ing Rameau's com­plete Grands Motets (with Le Con­cert Spir­ituel) and the sec­u­lar can­tatas for bass voice (with Lon­don Baroque, on BIS). From the late Roman­tic French reper­toire he has record­ed the Fau­ré Requiem twice with Michel Cor­boz, the lat­est ver­sion win­ning the "Choc de l'an­née" in Le Monde de la Musique, and very recent­ly the Requiem by Duru­flé also, with Mag­dalen Col­lege, Oxford. From the Clas­si­cal era, The Gabrieli Con­sort's new record­ing of Hayd­n's Cre­ation, for Deutsche Gram­mophon, on which Peter sings "Adam", won the 'Gram­my Award' for the best choral record­ing of 2008.
Recent career high­lights include Bach can­tatas with Ton Koop­man in Vien­na's Musikvere­in, the B minor Mass in the Ams­ter­dam Con­cert­ge­bouw, Die Win­ter­reise with Roger Vig­noles in Cam­bridge and Spain, Mes­si­ah in Toron­to, a tour to the Far East with the Orches­tra of the Age of the Enlight­en­ment in the St John Pas­sion and the St. Matthew Pas­sion with the Boston Sym­pho­ny Orches­tra, in Bernard Haitink's first per­for­mances of the work. He recent­ly record­ed Schu­bert's song-cycle 'Die Win­ter­reise' with fortepi­anist Gary Cooper.
ANTONIO

ABETE

(

CARONTE

/

THIRD

SPIRITO

)

bass
read more
ANTONIO
ABETE
devotes him­self to Baroque reper­toire coop­er­at­ing with con­duc­tors
such as Rinal­do Alessan­dri­ni, Gio­van­ni Antoni­ni, Fabio Bion­di, William Christie,
Christophe Coin, Alan Cur­tis. He has sung in sev­er­al baroque opera pro­duc­tions with
René Jacobs: L'Euridice by Peri at Staat­sop­er in Berlin,
Monteverdi's L'Orfeo in Flo­rence, Cavalli's La Cal­is­to at Oster­fest­spiele in Salzburg, L'incoronazione di Poppea/Seneca in Paris, at Deutsche Staat­sop­er in Berlin and at Théâtre Roy­al de la Mon­naie in Brux­elles. He often coop­er­ates with Jor­di Savall: Monteverdi's Vespro del­la Bea­ta Vergine at Cité de la Musique in Paris, Bach's Mass in B minor at Wiener Konz­erthaus and Oster­fest­spiele in Salzburg. He also sang Vivaldi's La Sen­na festeggiante/La Sen­na with Ivor Bolton and Rossini's La Scala di seta/Blansac with Attilio Cre­mone­si, with whom he also sang Il ritorno di Ulisse in patria in Gene­va Grand Théâtre and Varo in Händel's Ezio at Fes­ti­val Radio France in Mont­pel­li­er and at The­ater an der Wien. With Alessan­dro De Marchi he has sung Telemann's Flav­ius Bertaridus at Fest­wochen der Alten Musik in Inns­bruck and at Ham­bur­gis­che Staatsoper.
He sings often Mozart roles, Così fan tutte/Don Alfon­so with the Cleve­land Orches­tra con­duct­ed by Franz Welser-Most, Le nozze di Figaro/Bartolo. Among his recent engage­ments Il ritorno di Ulisse in patria at Lin­coln Cen­ter in New York and Alcy­one by Marais at Opéra Comique in Paris under Jor­di Savall.
ABOUT

L'ORFEO

"Mon­teverdi's L'Or­feo is not only one of the most beau­ti­ful operas ever writ­ten but it relates very strong­ly to the Teatro Olimpi­co in Vicen­za. The the­atre was built in 1585, a few years before L'Or­feo has first been per­formed in Man­to­va. It is the per­fect opera for the per­fect theatre.
But there is an impor­tant aspect: I am fas­ci­nat­ed by the finale. Orig­i­nal­ly (in the libret­to and in the clas­sic Greek-Roman sources) Orpheus returns from the under­world and is killed by mad, ecsta­t­ic women who are angry with him. Why? Because Orpheus denounces women — he nev­er wants to fall in love again after hav­ing lost his "per­fect" Euridice twice. The insult­ed mad women (fol­low­ers of Diony­sus who per­form a wild bac­cha­na­lia) tear him to pieces.
Usu­al­ly this opera is per­formed with a revised end­ing com­posed by Mon­tever­di a few years after the first per­for­mance. Here, there is no bac­cha­na­lia but Apol­lo appears from heav­en and ele­vates Orpheus to the skies. We end with a hap­py end, with a con­ven­tion­al finale.
I am obsessed by per­form­ing L'Or­feo with the bac­cha­na­lia. I will com­pose the miss­ing music in style of Mon­tever­di. It will be a word pre­miere of the orig­i­nal con­cept 500 years after it has been written!"
Iván Fis­ch­er, Artis­tic Director