Claude Debussy: "Pelléas et Mélisande"
Fischer
2023
Oct 29, 7:00 pm19:00 Uhr

| | |
| --- | --- |
| Costume designer | Anna Biagiotti |
| Set design | Andrea Tocchio |
| Lighting designer | Tamás Bányai |
| Stage Manager | Wendy Griffin-Reid |
| Assistant Director | Heide Stock |
| Technical Director | Róbert Zentai |
| Directors | Iván Fischer & Marco Gandini |
The event is about 3.0 hours long.
The Vicenza Opera Festival will present at its sixth edition Debussy's groundbreaking music drama that hovers on the border between dream and reality. The cast of Pelléas and Mélisande, directed by Iván Fischer, is once again made up of international stars.
After the BFO's production of The Magic Flute, Swiss tenor Bernard Richter is back to sing the most important role in his repertoire. The other title role is played by world-famous soprano Patricia Petibon, described by The Guardian as an eccentric in the best sense of the word. The character of Golaud is played by Tassis Christoyannis, who is well known to the Hungarian audience. In Debussy's opera, more emphasis is placed on symbols than on plot, and natural speech is more important than melody. The result: deeply human music, surging with individual interpretation.
Debussy wrote in April 1902, "I have long been experimenting with the writing of stage music, but I have imagined it in such an unusual form that after various attempts I have almost given it up". At the same time, his lyrical drama Pelléas and Mélisande in five acts and thirteen pictures was premiered in Paris. There was a divided audience at the premier. The author of the play on which the script was based, Maurice Maeterlinck, who later won a Nobel Prize, did not even appear at the premiere, whereas, the hired hecklers did. It remains a mystery whether it was the music itself that upset the philosopher-poet, or the fact that his wife did not sing the role of Mélisande, which she had been promised.
Debussy's work breaks with several French traditions: there is no ballet and no major choral scenes in it. There is, however, a lot of recitativo: singing speech adapted to the French language. Instead of catchy melodies, the vocal parts only move out of their monotonous rhythm when the emotion calls for it. But even at the emotional climaxes, the composer prescribes a pianissimo volume and keeps the orchestra low, creating an intimacy that is quite unusual on the operatic stage.
The short plot of the piece: Golaud meets and marries the much-younger Mélisande. His brother, Pelléas, falls in love with the bride. As they meet, the feelings between the young people grow deeper and deeper, and their romance ends tragically when Golaud murders his brother. Mélisande gives birth to her husband's child and dies. The story is almost irrelevant, the symbols are more exciting. The forest, the motif of getting lost, the well, the ring, the hair and the light are just some of the intricate symbols of the piece.
Debussy's opera is rarely staged because of the many locations and the complexity of the parts. In addition to the three stars, Petibon, Richter and Christoyannis, the French bass Nicolas Testé (described by the Montreal Gazette as "the excellent and tragic King Arkel"), the dark-toned Yvonne Naef (returning after Fischer's Falstaff), and Peter Harvey (compared to the voice of God by the eminent specialist Melanie Eskenazi) will appear.
The opera is a joint production of the Iván Fischer Opera Company, Müpa Budapest, the Vicenza Opera Festival and the Spoleto Festival dei Due Mondi.
Iván Fischer
conductor, Music Director
Conductor, composer, opera director, thinker and educator, anchored in the tradition of the great musical polymaths, Iván Fischer is considered one of the most visionary musicians of our time.
His focus is always the music, and to this end, he has developed several new concert formats and reformed the structure and working method of the symphony orchestra. In the mid-1980s he founded the Budapest Festival Orchestra, where he has since introduced and established numerous innovations. He envisions a pool of musicians serving the community in various combinations and musical styles.
His work as Music Director of the Budapest Festival Orchestra has developed into one of the greatest musical success stories of the last 30 years. With international tours and a series of recordings for Philips Classics and Channel Classics, he has earned a reputation as one of the world's most celebrated orchestral conductors, for whom tradition and innovation go hand in hand.
He has founded a number of festivals, including the Budapest Mahlerfest, the Bridging Europe festival and the Vicenza Opera Festival. The World Economic Forum presented him with the Crystal Award for his achievements in fostering international cultural relations.
He was principal conductor of the National Symphony Orchestra in Washington, the Opéra National de Lyon and the Konzerthausorchester Berlin, the latter appointing him Conductor Laureate. The Royal Concertgebouw Orchestra named him Honorary Guest Conductor following many decades of working together. He is a frequent guest conductor of the Berlin Philharmonic, the Bavarian Radio Symphony Orchestra and New York Philharmonic Orchestra.
Iván Fischer studied the piano, violin and cello in Budapest, before joining the legendary conducting class of Hans Swarowsky in Vienna. Having spent two years as assistant to Nikolaus Harnoncourt, he then launched his international career as winner of the Rupert Foundation conducting competition in London.
After various guest appearances at international opera houses, he founded the Ivan Fischer Opera Company. His staging always sets as its goal an organic unity between music and theatre. IFOC productions, which often spatially connect the instrumentalists and singers, have been received with great acclaim in recent years in New York, Edinburgh, Abu Dhabi, Berlin, Geneva and Budapest.
Iván Fischer has been active as a composer since 2004, writing mostly vocal music with instrumental ensembles. His opera The Red Heifer made headlines across the world; the children's opera The Gruffalo enjoyed numerous revivals in Berlin; his most frequently performed work, "Eine Deutsch-Jiddische Kantate" has been performed and recorded in several countries.
Iván Fischer is founder of the Hungarian Mahler Society and patron of the British Kodály Academy. The president of the Republic of Hungary awarded him the Gold Medal, and the French government honored him as Chevalier des Arts et des Lettres. In 2006 he was decorated with the Hungarian Kossuth Prize, in 2011 with the Royal Philharmonic Society Music Award and the Dutch Ovatie Prize, and in 2013 he was named an honorary member of the Royal Academy of Music in London.
Iván Fischer is honorary citizen of Budapest.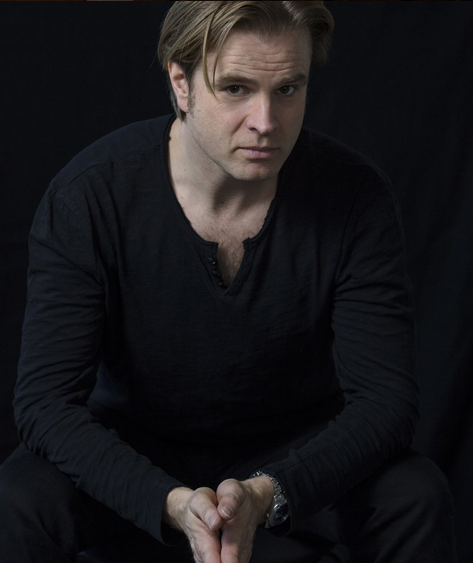 Swiss born Bernard Richter is one of the leading tenors of his generation. Before moving to the Biel Opera Studio, where his international career took off, he studied singing in his hometown Neuchâtel. Since then he has appeared at the most important opera houses and festivals in major important roles of his fach.
Recent highlights were Pelléas (Pelléas et Mélisande) in Tokyo, Don Ottavio (Don Giovanni) at La Scala in Milan, his Royal Opera House debut as Tamino (Zauberflöte) and a new production of Ariodante at the Bolshoi in Moscow, where he could be heard as Lurciano.
Further important engagement were Grimoaldo (Rodelinda) at De Nationale Opera Amsterdam, Belfiore (La finta Giardiniera), Don Ottavio (Don Giovanni) and the title roles of Idomeneo and Schuberts Fierrabras at La Scala. He has also been invited to sing Idomeneo at the Vienna State Opera and made his debut at the eatro Real Madrid in the title role of La clemenza di Tito.
One of the most important roles in his repertoire is Pelléas. Bernard Richter has performed this role at the Vienna State Opera, the Teatr Wielki Warsaw, the Opéra de Lyon and with the Orchestre symphonique de Montréal. He has sung Belmonte (Die Entführung aus dem Serail), Hylas (Les Troyens), Don Ottavio, Tamino (Die Zauberflöte) and Froh (Das Rheingold) at the Opéra National de Paris, Tamino at the Salzburg Festival, Jaquino (Fidelio) at the Verbier Festival, Don Ottavio and Chevalier de la Force (Dialogues des carmélites) at the Bavarian State Opera in Munich, Castor (Castor et Pollux) with the Pygmalion Ensemble, Des Grieux (Manon) and Camille de Rossillon (The Merry Widow) at the Grand Théâtre de Genève, Titus at the Opéra national de Lorraine in Nancy, Orphée (Orphée aux Enfers) at the Opéra de Lausanne as well as Alphonse de Monza in Ferdinand Hérold's Zampa and in the title role in Lully's Atys with Les Arts Florissants at the Paris Opéra-Comique. Bernard Richter is also a regular guest at the Theater an der Wien, where he has appeared in roles such as Erik (Der fliegende Holländer, released on DVD), Bénédict (Béatrice et Bénédict), Don Ottavio, Medoro (Orlando Paladino) and Ecclitico (Il mondo della luna, released on DVD). At the Théâtre du Châtelet he took on the roles of Paris (La Belle Hélène) and Fritz (La Grande Duchesse de Gérolstein), Don Ottavio and the title role in Johann Christian Bach's Lucio Silla he sang at the Zurich Opera House, Ferrando (Così fan tutte) at the Théâtre des Champs-Élysées and the title roles in Mozart's Idomeneo, Lucio Silla and Mitridate at the Freiburg Theatre.
In addition to his work on the opera stages, Bernard Richter is also a sought-after concert singer. Most recently he was heard in Haydn's Die Schöpfung under the baton of Zubin Mehta at the Teatro del Maggio Musicale in Florence, in Madrid he sang Beethoven's Mass in C major under the baton of William Christie and with Beethoven's 9th Symphony he was heard in St. Petersburg under the baton of Teodor Currentzis. Other important concert engagements from the past include Beethoven's 9th Symphony with the Vienna Symphony Orchestra under Philippe Jordan, Die Schöpfung at the Verbier Festival and Don Ottavio with the NHK Orchestra under Paavo Järvi in Tokyo, as well as appearances with the Musiciens du Louvre at the Salzburg Festival Whitsun.
He works regularly with leading orchestras such as the Berlin Symphony Orchestra, the MDR Symphony Orchestra, the Orchestre Philharmonique de Strasbourg, the Orchestra Sinfonica Nazionale Rai and the Severiges Radios Symfoniorkester in Stockholm, and has appeared on major concert stages such as the Salle Gaveau de Paris, the Tonhalle Zurich, the styriarte Graz, the Gewandhaus Leipzig, the Accademia di Santa Cecilia and the Konzerthaus Vienna. With the Budapest Festival Orchestra he has appeared as Tamino and in Mozart's Requiem in London, Berlin, Amsterdam, Bruges and Baden-Baden.
In both his opera and concert engagements, Bernard Richter regularly works with the most important conductors of our time, including Philippe Jordan, Daniel Harding, William Christie, Adam Fischer, Kent Nagano, Marc Minkowski, Jeffrey Tate, Ivor Bolton, Nikolaus Harnoncourt, Fabio Luisi, Sir Neville Marriner, Sylvain Cambreling, Peter Schneider, Iván Fischer and Raphaël Pichon, as well as with directors such as Laurent Pelly, Christof Loy, Nikolaus Lehnhoff, Keith Warner, Pierre-Emmanuel Rousseau, Jean-Marie Villégier, Christophe Honoré, Zabou Breitman and Kasper Holten.
The 2022/23 season sees him in a new production of Dialogues des Carmelites at the Vienna State Opera and in various concerts under the baton of Daniele Gatti in Rome and Turin.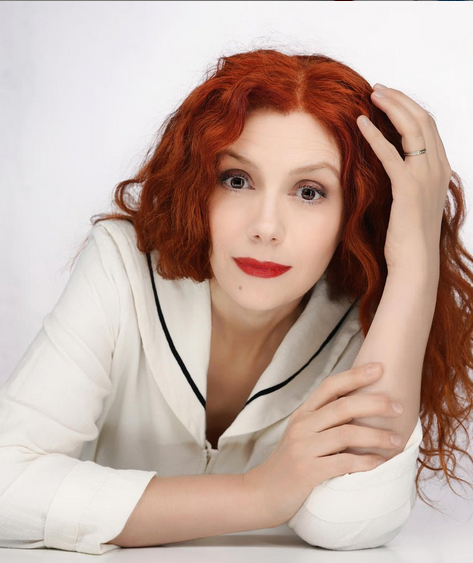 Receiving her musical education at the Conservatoire National Supérieure de Musique with Rachel Yakar and discovered by William Christie, soprano Patricia Petibon has earned a stellar reputation as one of the most versatile interpreters of her fach with a repertoire extending from French Baroque to contemporary music. Ever since her first steps on stage in 1996 with Rameau's Hippolyte et Aricie, she has been on a constant expedition through musical history, covering the literature from Mozart to Offenbach, Donizetti and Verdi, all the way to Poulenc and Berg, always performing on the foremost stages around the world.
The artist remains faithful to the Baroque repertoire, underlining this with performances by Rameau's Les indes galantes (Phani & Zima) with William Christie at the Paris Opéra and Ariodante (Dalinda) under the baton of Marc Minkowski, the reopening of the Théâtre du Châtelet with Gluck's Orphée et Eurydice under John Eliot Gardiner, as well as Ariodante (Ginevra) at the Grand Théâtre de Genève and Alcina (Morgana) at La Scala. The artist received with special acclaim as Giunia (Lucio Silla) at the Theater an der Wien, led by Nikolaus Harnoncourt with whom she enjoyed a very close collaboration.
Highlights of recent years include her role debut as Lulu in Geneva, at the Salzburg Festival and at the Liceu in Barcelona (also released on DVD at DGG). In addition, Patricia Petibon performed Mitridate on stage in Vienna and Munich. With her role debut as Donna Anna (Don Giovanni), she enjoyed great success at the Opéra Bastille in Paris. Most recently, she was celebrated for her Susanna (Le nozze di Figaro) at the Festival in Aix-en-Provence and her role debut as Gilda in a new production of Rigoletto in Munich. In 2013, she sang Giunia (Lucio Silla) in Barcelona and celebrated a great personal triumph as Blanche in a new production of Les Dialogues des Carmélites at the Théâtre des Champs-Elysées in Paris – as previously in Vienna. Both the world premiere of Philippe Boesman's Au Monde at La Monnaie in Brussels and the revival at the Opéra Comique in Paris was met with great success.
Patricia Petibon continued with Ginevra in Handel's Ariodante at the Festival of Aix-en-Provence, made an acclaimed return to the Vienna State Opera with Massenet's Manon and the title role of Handel's Alcina at the Aix-en-Provence festival for which she was highly praised by both audience and the press. Another highlight in her career was a new production of Mozart's Mitridate at the Théâtre des Champs Elysées where she was on stage as Asteria.
In autumn 2016, she was celebrated in the title-role of Massenet's Manon in a new production at the Grand Théâtre de Genève and in May 2017 as Mélisande in a new production of Debussy's Pélleas et Mélisande at the Théâtre des Champs Elysées. Highlights of the 2017/2018 season included Mozart's Lucio Silla at the Teatro Real in Madrid, Blanche at Les Dialogues des Carmélites at La Monnaie in Brussels, Théâtre des Champs-Elysées in Paris and Euridice in Orfeo et Euridice at the Théâtre des Champs Elysées in Paris.
In the season 2018/2019, Patricia Petibon appeared for the first time as Violetta in Verdi's La Traviata at the Malmö Opera. Another highlight was the title role of Massenet's Manon at the Opéra Comique in Paris. In autumn 2019 she was highly acclaimed for all three female roles in Offenbach's Les contes d'Hoffmann at the Monnaie in Brussels. In spring 2021 she made a magnificent role debut with Poulenc's La Voix Humaine and Thierry Escaich's Point d'Orgue directed by Olivier Py at the Théâtre des Champs Elysées.
In addition to numerous recitals, Patricia Petibon can be heard in 2022 with her new programme La Traversée with La Cetra and Andrea Marcon at the Paris Philharmonie, at the Festival in Epau, at the Music Festival in Dresden and in Lisbon. With the French baroque ensemble Amarillis she presents the programme Flammes de Magiciennes in Froville, Bordeaux, Ghent and Massy. She also performs Ravel's Shéhérazade with Les Siècles and François-Xavier Roth and with the Orchestre Philharmonique du Luxembourg and Jérémie Rohrer, and presents French operetta with the Orchestre National de France conducted by Enrique Mazzola. Future opera projects for the 2022-2023 season include a new production of Poulenc's La Voix Humaine directed by Katie Mitchell at the Opéra National du Rhin in Strasbourg, and Pelléas et Mélisande conducted by Iván Fischer.
Patricia Petibon entertains close musical ties to Alain Altinoglu, Giovanni Antonini and Il Giardino Armonico, Bertrand de Billy, Ivor Bolton, Frédéric Chaslin, Myung Whun Chung, Héloïse Gaillard und Amarillis, Emmanuelle Haïm and Le Concert d'Astrée, Daniel Harding, Bernard Haitink, Kristjan Järvi, Louis Langré, Andrea Marcon and La Cetra, as well as Venice Baroque, Josep Pons, François-Xavier Roth and Les Siècles, Christophe Rousset, Jérémie Rohrer, Paavo Järvi and many more.
Being equally at home on the great recital stages, she performs frequently in Paris, Lyon, Lille, Strasbourg, Vienna's Musikverein and Konzerthaus, at the Salzburg Festival, in Graz, Geneva, Dortmund, Hamburg, London's Wigmore Hall, Edinburgh, Aix-en-Provence, Luxembourg, Amsterdam, Copenhagen, Barcelona, Madrid, Granada and Bilbao.
Patricia Petibon's recordings include titles like Les Fantaisies de Patricia Petibon with a widespread excerpt of her vast repertoire, French Touch, an album featuring French Arias, a solo album with French Baroque Arias, Orlando Paladino with Nikolaus Harnoncourt and La passione di Gesù with Fabio Biondi. Other notable recordings include duets from Handel operas with Emmanuelle Haïm, Werther and Die Entführung aus dem Serail. She was an exclusive artist for Deutsche Grammophon from 2008 – 2016. During this time, she recorded arias by Gluck, Mozart and Haydn with Concerto Köln and Daniel Harding, the CD Rosso including Italian Baroque arias with La Cetra and Andrea Marcon and Melancolia with the Orquesta Nacional de España under Josep Pons, featuring Spanish repertoire. In 2012, she recorded her solo album Nouveau Monde, including Baroque arias and songs with La Cetra and Andrea Marcon. This was followed by La Belle Excentrique in 2014, a recording of Mélodies Françaises, which has received numerous awards. Patricia Petibon has signed a new recording contract with Sony Music Masterworks. Her first album under the label of Sony Classical with the title "L'amour, la mort, la mer" will be released in February 2020.
Tassis Christoyannis
baritone
Tassis Christoyannis is highly sought after for roles in Italian and French opera repertoire, but he has also built up an outstanding reputation as a French Melody performer. Born in Athens, he was a leading baritone in the Greek Opera house (1995–1999) and at the Deutsche Oper am Rhein in Düsseldorf (2000–2006) where he sang Posa, Germont, Conte (Figaro), Don Giovanni, Figaro (Barbiere), Guglielmo, Onegin, Hamlet, Pelleas.
As a guest he sings in New York (Carnegie Hall, Electra), Glyndebourne Festival and Geneva (Falstaff), Brussels (La Traviata), Amsterdam (Lucia di Lamermoor), Berlin (Il barbiere di Siviglia), Frankfurt (Don Carlo, Il Trovatore), Nantes (Falstaff), Budapest (Così fan tutte, Don Giovanni, Falstaff with Ivan Fischer), Faust, Il barbiere di Siviglia, I Pagliacci and Il ritorno di Ulisse in patria in Paris, Il Barbiere di Siviglia in Vienna, La Traviata in Covent Garden, Macbeth and Simon Boccanegra in Bordeaux etc.
Particularly noteworthy in his interpretation of Wozzeck in Athens in early 2020, Sharpless (Madame Butterfly) at the Opéra national du Rhin… Recently, he sang Idoménée by Campra in Lille and at the Staatsoper Berlin, Abramane (Zoroastre) with Les Ambassadeurs in Namur, Anvers and Tourcoing, Don Andrès de Rebeira (La Périchole) at the Opéra Comique- Paris, Cinna (La Vestale) at the Théâtre des Champs-Elysées, Otello (Iago) and La Tosca (Scarpia) in Athens.
His projects for the 2022-2023 season and the following ones : Falstaff (title role) in Lille and Luxembourg, Coelenus (Atys) in tournee, Golaud (Pelléas et Mélisande) in Toulouse, Germont (La Traviata) in Geneva…
His recording of Handel's Tamerlano was awarded and praised internationally, as well as Handel's Julius Caesar, Gretry's Andromaque and Verdi's Falstaff under Vladimir Jurowski on DVD, Reynaldo Hahn and Charles Gounod melodies.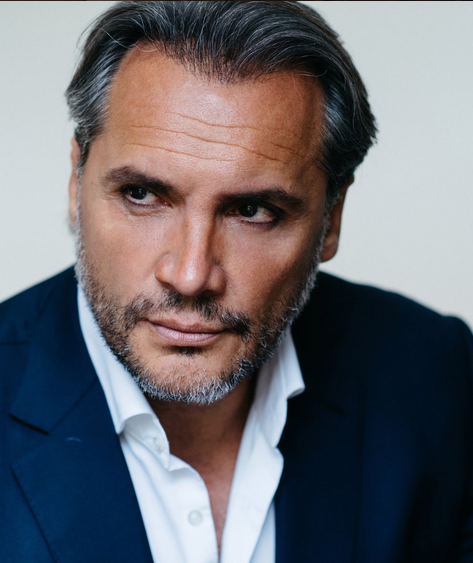 "As Jupiter, Nicolas Testé unleashed a resonant, velvety bass worthy of a god." OPERA NEWS
The French bass Nicolas Testé studied piano, bassoon and music history in Paris before embarking on a career as a singer. He studied at the Opéra National de Paris and Centre de Formation Lyrique. In 1998 he was awarded the Second Prize at the "Voix Nouvelles" competition.
Nicolas Testé regularly performs in many renowned opera houses such as the Metropolitan Opera of New York, Munich Staatsoper, Los Angeles Opera, San Francisco Opera, Deutsche Oper Berlin, Opéra National de Paris, Teatro San Carlo Naples, Grand Théâtre de Genève, Teatro alla Scala di Milano, Teatro La Fenice as well as at the Glyndebourne Festival and Chorégies d'Orange.
His extensive repertoire comprises title roles in Iphigénie en Aulide (Agamemnon), Roméo et Juliette (Frère Laurent), Manon (Des Grieux), Hamlet (Claudius), Il Trovatore (Ferrando), Die Zauberflöte (Sarastro), Castor et Pollux (Jupiter), Faust (Mephisto), Les Contes d'Hoffmann (The Four Villains) and Il Barbiere di Siviglia (Basilio).
In previous seasons he performed at the Bayerische Staatsoper in La Bohème (Colline) at the Metropolitan Opera in Carmen (Zuniga), at the Opéra de Paris in Samson et Dalila (Abimelech) as well as at the Los Angeles Opera in the role of the Four Villains in Les Contes d'Hoffmann.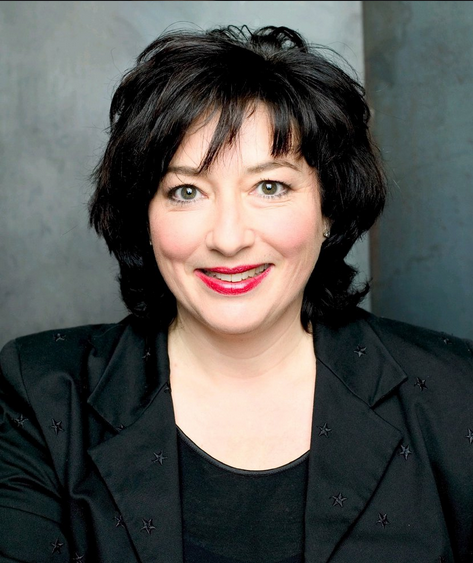 Known for her devoted musicality and earthiness of her dark colored and powerful mezzosoprano, swiss born Yvonne Naef appears regularly at the foremost opera houses and concert venues including the Metropolitan Opera, Opera de Paris, Royal Opera House Covent Garden, State Operas of Vienna and Hamburg, Deutsche Oper Berlin, Zurich Opera, Salzburg Festival, Musikverein and Konzerthaus Vienna, Philharmony Berlin, Royal Albert and Carnegie Halls etc. With a vast repertory from the baroque to the contemporary, she collaborates with conductors such as Alain Altinoglu, Semyon Bychkov, Douglas Boyd, Charles Dutoit, Christoph Eschenbach, Vladimir Fedoseyev, Iván Fischer, Daniele Gatti, Bernard Haitink, Marc Minkowski, Seiji Ozawa, Mariss Jansons, Michael Tilson Thomas and Franz Welser-Möst.
Highlights of the past seasons include Quickly/FALSTAFF in Zurich, Milan and Astana, Ulrica/UN BALLO IN MASCHERA and Kundry/PARSIFAL, Fricka/DIE WALKÜRE, Ravel's L'ENFANT ET LES SORTILÈGES under Seiji Ozawa, Mahler's 8th Symphony in Salzburg under Gustavo Dudamel and Wagner's WESENDONCK LIEDER in Paris.
The current season sees amongst others Ravel's L'ENFANT ET LES SORTILEGES with the Berlin Philharmonic and Mikko Franck and Verdi's FALSTAFF with the Budapest Festival Orchestra under the baton of Iván Fischer.
Yvnonne Naef has made numerous recordings, some of which have received coveted international classical music awards.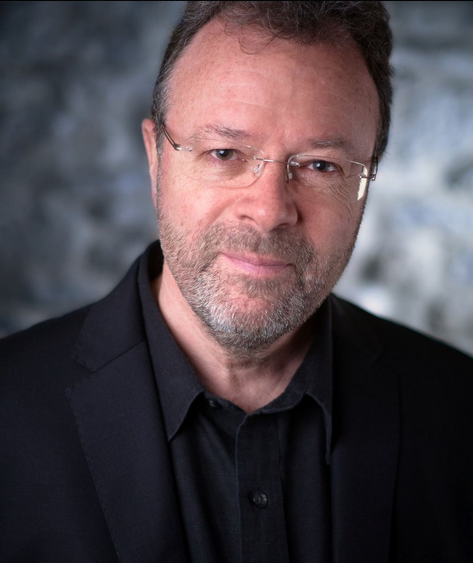 Initially a student of French and German at Magdalen College, Oxford, Peter Harvey only later changed course to music, and a love of languages has always remained at the heart of his singing. On leaving university he went on to the Guildhall School of Music and Drama, during which time he won prizes in numerous competitions, including the Walther Grüner International Lieder Competition, the English Song Award, and the Peter Pears Award.
Peter has made close to 150 recordings in repertoire spanning eight centuries, with an emphasis on the High Baroque. Along with works by Handel and Purcell he has recorded all the major vocal works of J.S. Bach and many of the cantatas with conductors including Sir John Eliot Gardiner, Philippe Herreweghe and Paul McCreesh. A fluent French speaker, Peter has recorded a great many sacred works of the French Baroque and performs regularly with Michel Corboz. Of his two recordings of the Fauré Requiem with Michel Corboz, the latest version won the "Choc de l'année" in Le Monde de la Musique. The Gabrieli Consort's recording of Haydn's Creation, for Deutsche Grammophon, on which Peter sings "Adam", won the 'Grammy Award' for the best choral recording of 2008. His Winterreise with Gary Cooper on Linn garnered outstanding reviews in the national and international press.
Recent and upcoming highlights include his debut at Royal Danish Opera as well as performances with Concerto Copenhagen, Monteverdi Choir and Orchestra, Orchestra of the Age of Enlightenment, Akademie für Alte Musik Berlin, Gaechinger Cantorey, Freiburger Barockorchester, Mahler Chamber Orchestra, Tafelmusik Toronto, Ensemble Pygmalion, Gulbenkian Orchestra, Orquesta Sinfonica de Bilbao, Oslo Philharmonic , Bavarian Radio Symphony Orchestra, Rotterdam Philharmonic, Nederlands Kamerorkest and Orchestre symphonique de Montréal.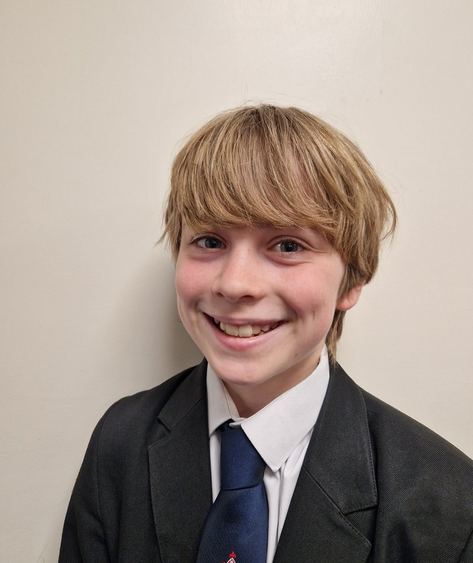 Twelve-year-old Oliver Michael is a Music Scholar at Trinity School in South London. He is also a senior member of Trinity Boys Choir. As a member of the Choir, he has sung in Britten's A Midsummer Night's Dream for Opera de Rouen and in Berlioz's L'Enfance du Christ with theMonteverdi Choir and Sir John Eliot Gardiner. He has also sung on the soundtracks to the filmSpirited and the Netflix series All the light we cannot see. He featured as the solo treble in five live-to-screen performances of The Fellowship of the Ring at the Royal Albert Hall. Oliver is a talented violinist and plays regularly in the South London Youth Orchestra. He is also a keen sportsman, playing squash, football and cricket and an avid supporter of Manchester United.
Marco Gandini, born in 1966, has been Associate Director of Franco Zeffirelli and Graham Vick.
He has worked in the major Italian opera houses (including Teatro alla Scala, Rome Opera, San Carlo Theatre in Naples) and internationally at the Met in New York, Israeli Opera in Tel Aviv, Washington and Los Angeles Opera, NNT in Tokyo, The Royal Opera House in London, Teatro Real in Madrid, Teatro Liceu, Marinsky Theatre in San Petersburg.
Among the highlights of his career are Cavalleria Rusticana and La Vida Breve by De Falla in Livorno, for the opening of Teatro Goldoni, attended by President of Italian Republic Carlo Azeglio Ciampi, La Traviata in Genova, Un Ballo in Maschera at the Teatro del Maggio Musicale Fiorentino, Betulia Liberata premiere staged version, conducted by Riccardo Muti at Pfingstfestspiele in Salzburg and at Ravenna Festival, Bohème at Rome Opera with conductor James Conlon, Simon Boccanegra at Korean National Opera in Seoul conducted by Myung-whun Chung, Viaggio a Reims new production for the opera season inauguration at Teatro del Maggio Fiorentino conducted by Rustioni, Bohème conducted by Myung-whun Chung in a new production as celebration for 50th anniversary of Korean National Opera in Seoul, then taken on tour at NCPA in Beijing, Trovatore at Novaya Theatre in Moscow conducted by Jan Latham Koenig, Il Farnace by Vivaldi in a premiere representation in contemporary epoch at Festival del Maggio in Florence conducted by Sardelli. Aida at Teatro Mucipal in Sao Paolo conducted by Neschling for inauguration, Sonnambula conducted by Dante Mazzola at Teatro del Giglio in Tokyo, Medea in Tallin new libretto for original ballet, Evgenij Onegin conducted by Delacote and Tosca conducted by Caetani at Teatro Municipal in Sao Paolo, revival of Bohème at Teatro alla Scala in a special cooperation with El Sistema orchestra and Chorus conducted by Dudamel, Nozze di Figaro in Tokyo and Shanghai conducted by Tang in an exclusive project of coproduction between Japan and China never achieved before, La Voix Humaine and new ballet creation of La Strada conducted by Carlo Ponti at the National Opera in Tbilisi, nationally live broadcasted patronized by Italian Ambassador, Georgian Ministery of Culture and Sofia Loren, Così fan tutte conducted by Shuya at Teatro del Giglio, Nozze di Figaro in Tallinn conducted by Risto Joost.
Marco Gandini is senior professor at Showa University of Music in Tokyo Japan, principal teacher at Teatro alla Scala Academy for Singers in Milan Italy, and holds master classes for Opera Studio at Ticino Musica in Lugano Switzerland.
www.marcogandini.it